Geothermal HVAC: Harnessing The Power Of Nature For Your Home's Heating & Cooling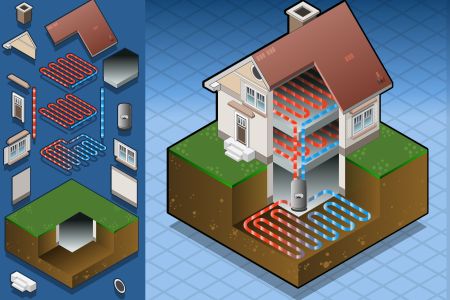 If you're one of the many Glenwood homeowners out there who've heard of geothermal HVAC systems and are interested in taking advantage of all the benefits such a system could bring to your home, you want to be sure that you have the name of a professional HVAC contractor you can trust to get the job done right. Here at Rapid Response Plumbing, Heating & Air, we're the premier HVAC contractor for Glenwood, and we have the skill and experience necessary to help with all of your geothermal HVAC service needs, no matter what type of system you're switching from. Are you looking for a professional Glenwood HVAC contractor who can help with your geothermal HVAC service needs? If so, give our team of professionals a call today, and let us show you the kind of quality results that have helped make us the most trusted name in geothermal HVAC and furnace installation the area has to offer.
Geothermal HVAC systems are becoming more and more popular among homeowners every year, and our team of geothermal HVAC service pros here at Rapid Response Plumbing, Heating & Air would be happy to show you why. While standard heat pump systems are designed to pull warm or cool air from the air outside your home, geothermal HVAC systems pull warm air up from underground during the winter and use the ground as a heat sink during the warmer summer months. This helps to ensure you're able to maintain a stable temperature in your home year-round. If you have any questions about our geothermal HVAC system services, or if you would like to schedule an appointment for a consultation, give us a call today. Our team of experts is standing by and always ready to assist you in any way we can.
Geothermal Heating & Cooling
Geothermal HVAC systems can be a great option for both heating and cooling your home. Because the temperature underground remains fairly constant, a geothermal HVAC system is able to pump cooler air into your home during the summer and warmer air during the winter months. If you're interested in geothermal heating and cooling for your home, give our team of skilled HVAC technicians a call today and let us help you get started.
Geothermal HVAC Repair
If your current geothermal HVAC system seems to be having problems keeping your home comfortable lately, it might be time to call in the geothermal repair pros here at Rapid Response Plumbing, Heating & Air so we can help you get to the bottom of the issue. With our help, your home's geothermal HVAC system will be back up and running like new in no time at all.