AC Installation For Superior Air Conditioning Replacement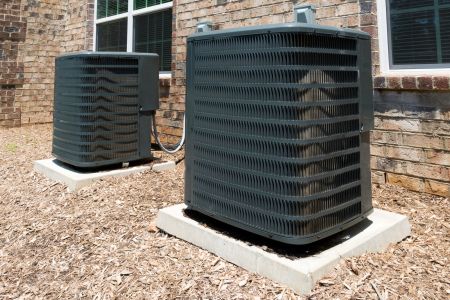 When it comes to finding and installing the right new air conditioning system for your Glenwood home, Rapid Response Plumbing, Heating & Air is the HVAC contractor for Glenwood you can count on to provide you with the quality service you need to get the job done right. A proper AC installation is essential for starting your new AC unit off on the right foot, otherwise, you could easily find yourself experiencing a number of easily avoided issues during the course of your system's lifetime. Are you looking for a professional Glenwood HVAC contractor who can provide you with the comprehensive AC installation services you need to maximize the comfort of your home? If so, give our team of skilled professionals a call today, and let us show you the kind of quality service that's helped make us one of the most trusted names in AC installation and AC maintenance the area has to offer.
Here at Rapid Response Plumbing, Heating & Air, we're the premier air conditioning company the area has to offer, and we're one of the most trusted names in high-quality AC installation services. We have years of experience in the industry, we know how to work with all different brands and models, and we can even work with you to help you determine what kind of unit is going to be best suited for your home. If you have any questions about our comprehensive AC installation services, or if you'd like to schedule an appointment for a consultation to look at different system options, give us a call today. Our team of experts is always standing by and would be happy to assist you in any way we can.
Energy Efficiency Air Conditioning Replacement
Like most other household appliances, your air conditioning system is likely going to need to be replaced at some point, and when that time comes, our team of skilled HVAC contractors would be happy to help. Replacing your old ac unit can not only improve the comfort of your home but can also increase its efficiency as well. If you're ready to improve the comfort and efficiency of your home, give our team of skilled air conditioning replacement pros a call today.
AC Maintenance
In order to keep your home's air conditioning system operating its best, ongoing maintenance is incredibly important. Investing in air conditioning maintenance for your home's ac system every year is one of the best ways to prevent breakdowns and keep your monthly energy bills low. To schedule your ac maintenance service, give our skilled air conditioning pros a call today and let us help you get started.