Thawing Frozen Pipes Safely To Avoid Needless Water Damage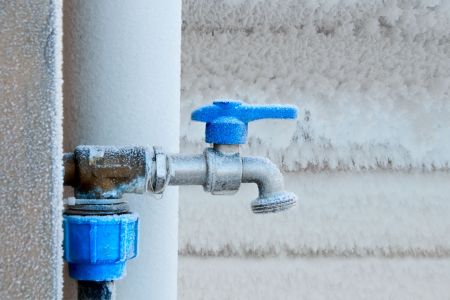 Any homeowner who's experienced a situation involving busted pipes due to freezing during cold winter temperatures can tell you it's not a pleasant experience. Attempting to thaw your pipes on your own can actually be a dangerous prospect, but with the help of a skilled Glenwood plumber, you can get the help you need for safely thawing frozen pipes. As the premier plumber for Glenwood, our team of skilled professionals can provide you with the experienced service you need when it comes to safely thawing frozen pipes in your home. Are you looking for a Glenwood plumber who specializes in thawing frozen pipes? If so, give our team of skilled professionals a call today and let us show you the kind of quality results that have helped make us the most trusted name in thawing frozen pipes and water treatment services the area has to offer.
The most common areas for pipes to freeze during the winter is improperly insulated parts of the home, like garages or crawlspaces. For most homeowners, the first sign they have a frozen pipe on their hands is a lack of water pressure, but if you notice a split in your pipe or a layer of ice outside of it, it's time to call in the pros, because attempting to thaw it on your own can cause significant water damage in your home. If you have any questions about our services for thawing frozen pipes, or if you need to schedule an appointment for service, give us a call today. Our team of experts is always standing by and would be happy to assist you.
Emergency Frozen Pipe Service
Frozen pipes generally occur at the most inconvenient of times, which is unfortunate because it's an issue that needs to be resolved quickly. When you're in need of emergency frozen pipe service to protect your home from water damage, Rapid Response Plumbing, Heating & Air has you covered. If you've noticed one or more frozen pipes around your home and need help right away, give us a call today and let us help.
Water Treatment Services
Hard water is an issue many homeowners across the country face in their homes, and over time, it can do a real number on your plumbing, appliances, and even the health of you and your family. When you're looking for water treatment services to help remove those heavy minerals from your water, Rapid Response Plumbing, Heating & Air has you covered.