Boiler Installation Professionals You Can Depend On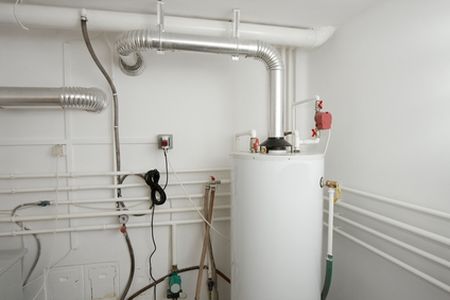 Boilers have been an effective and efficient method of heating homes for many years, and many Glenwood homeowners still rely on them to keep their homes warm and comfortable during the cold winter months. If you're one of the many local homeowners who depend on their boiler for your heating needs but find yourself in need of a new boiler installation due to a faulty or damaged heating system, you've come to the right place.
Here at Rapid Response Plumbing, Heating & Air, we're the premier plumber for Glenwood, and we'd be happy to provide you with the boiler installation services you need to find the right new heating option for your home. Are you looking for a professional Glenwood plumber to help with your boiler installation needs? If so, give our team of skilled professionals a call today and let us show you the kind of quality results that have helped make us the most trusted name in boiler installation and boiler repair the area has to offer.
While boilers might be less common in modern homes today than they have been in the past, they can still be incredibly effective and efficient when it comes to heating your home. If your old boiler seems to be having trouble maintaining a comfortable temperature in your home as of late, or your current boiler is just getting a bit outdated, our team of skilled boiler installation pros would be happy to go over some different options with you in order to help you find the right new option for your home. If you have any questions about our comprehensive boiler installation services, or if you'd like to schedule an appointment for a consultation, give us a call today. Our team of experts is always standing by and would be happy to assist you in any way we can.
New Boiler Replacement
Like all other heating systems on the market, your home's boiler isn't going to last forever, and when that time finally comes, the most helpful thing you can have on hand is the name of a professional heating contractor who can help guide you through the boiler replacement process. At Rapid Response Plumbing, Heating & Air, our team of skilled professionals have what it takes to help you find the right boiler replacement for your home, and will ensure your new system is properly installed and set up to provide you with years of efficient function.
Boiler Repairs
A boiler can be a highly-efficient and effective method of heating your Glenwood home. If yours has been acting up lately, or just can't seem to provide your home with the heat it needs, it's time to give our team of skilled plumbers a call and let us provide you with the comprehensive boiler repairs you need to get yours working again as it should be.