Furnace Installation To Upgrade Your Home's Heating System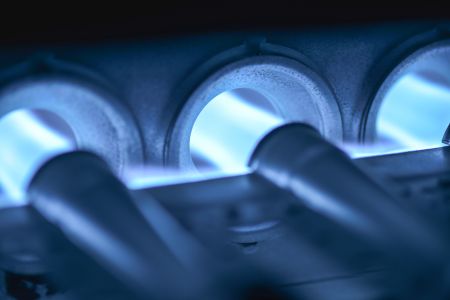 When it comes time to install a new furnace in your Glenwood home, you want to be sure you've got the name of a professional HVAC contractor you can trust to get the job done right the first time around. Here at Rapid Response Plumbing, Heating & Air, we're your local HVAC contractor for Glenwood and we can provide you with the fast and reliable furnace installation services you need to get your new system in place and ensure it's operating its best. Are you looking for a professional Glenwood HVAC contractor who can help you with your furnace installation needs? If so, give our team of skilled professionals a call today and let us show you the kind of quality results that have helped make us the area's most trusted source for comprehensive furnace installation and furnace maintenance services.
There's a lot that goes into the furnace installation process, and every aspect of the job has to be done right, otherwise, it can create unsafe conditions for you and your family, as well as affect the overall performance of your new system. Here at Rapid Response Plumbing, Heating & Air, our team of skilled technicians has plenty of experience with furnace installations, and we know what it takes to get the job done right. If you have any questions about our full line of furnace installation services, or if you would like to schedule an appointment for a consultation to look at different system options, give us a call today. Our team of experts is always standing by and would be happy to assist you in any way we can.
Replacement Furnace Installer
The furnace replacement process can be an involved one, and if you're having to go through the process by yourself, it can be a bit overwhelming. With the help of the skilled replacement furnace installers here at Rapid Response Plumbing, Heating & Air, however, the process has never been easier. Our team of skilled professionals will work with you to ensure you get the service you need to keep your home comfortable.
Furnace Replacement
Like any other heating system, furnaces have a finite lifespan, and if yours seems to be breaking down more often lately, or just seems like it's in constant need of repairs, it might be time to start considering replacement. If you're a local Glenwood homeowner in need of a furnace replacement, Rapid Response Plumbing, Heating & Air is the local HVAC contractor you can trust to get the job done right.