Bio Clean Drain Cleaner: A Superior Drain Cleaning Solution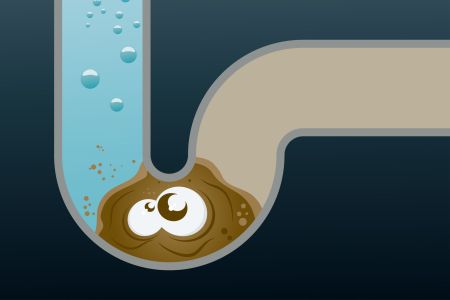 Here at Rapid Response Plumbing, Heating & Air, we specialize in a wide range of high-quality drain cleaning services, including the use of bio clean drain cleaner, in order to help local Glenwood homeowners clear out their clogged drains in a manner that's eco friendly as well.
When you're looking for a reliable plumber for Glenwood who specializes in bio clean drain cleaner, you can always count on the skilled pros at Rapid Response Plumbing, Heating & Air to deliver the kind of service you need to get the job done right. Are you looking for a professional Glenwood plumber who can provide you with bio clean drain cleaner services? If so, give our team of skilled professionals a call today and let us show you the kind of quality results that have helped make us one of the most trusted names in bio clean drain cleaner and high pressure washing jetting the area has to offer.
When it comes to comprehensive drain cleaning services using bio clean drain cleaning methods, Rapid Response Plumbing, Heating & Air is the premier name the area has to offer. With our bio clean drain cleaner products and services, we're able to provide homeowners with a safe and eco friendly alternative to traditional drain cleaning and maintenance methods. By utilizing these special blends of natural bacteria and enzymes, our bio clean drain cleaner solutions are able to devour and remove a wide range of organic contaminants from the insides of your pipes. If you have any questions about our bio clean drain cleaner services, give us a call today. Our team of experts is always standing by and would be happy to assist you in any way we can.
Professional Grade Drain Clearer
Bio clean drain cleaner is a non-toxic blend of natural bacteria and powerful enzymes, and when applied to your drains, the friendly bacteria eat organic buildup in your pipes, including grease, food particles, sewage, hair, and cotton.
After finishing their task, the bacteria leave behind harmless byproducts of water, carbon dioxide, and mineral ash, which wash away once the bacteria have finished their job. Bio clean drain cleaner doesn't generate any heat or fumes, making them safe for people, plumbing systems of all types, and the environment.
High Pressure Washing Jetting
High pressure water jetting utilizes highly pressurized hot water instead of chemicals and can provide you with a much more thorough clean than either household chemicals or drain snakes could ever provide you. Not only will high pressure jetting break up any stubborn clogs that you might have in your pipes, but it will also help to remove any built-up gunk that might cause future clogs to occur, leaving you with a system that is as clean as the day it was first installed.