Brooten's Go-To Plumber & HVAC Contractor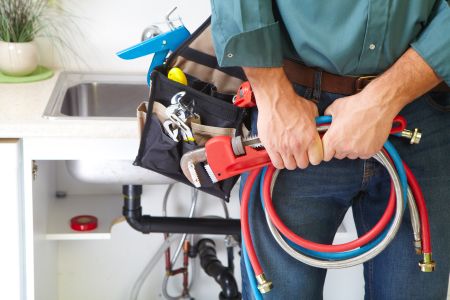 When you're in the market for a highly experienced plumber in the Brooten area who can help you with all of your home's plumbing service needs, you've come to the right place. Here at Rapid Response Plumbing, Heating & Air, we're the premier plumber serving the Brooten area, and we offer a wide array of high-quality services that can help you keep your home's plumbing system in top shape all throughout the year. Are you looking for a professional Brooten plumber you can trust with all of your home's plumbing needs? If so, give our team of skilled professionals a call today, and let us show you the kind of quality results that have helped make us one of the most trusted names in high-quality plumbing services the area has to offer.
As the premier plumber serving the Brooten area, we offer a wide range of different services to fit a wide range of different needs. Whether you're in need of comprehensive plumbing services, water heater services, heating repairs, drain cleaning, or even AC tune-ups to help keep your home cool, our team of skilled professionals is up to the task. If you have any questions about our full line of high-quality plumbing services, or if you would like to schedule an appointment for a consultation, give us a call today. Our team of experts is always standing by and would be happy to assist you in any way we can.
Top-Quality Brooten Heating Repair
You and your family depend on your heating system to keep your Brooten home warm and comfy during the chilly winter months, but if it's been a while since your system has been serviced, there's a risk that it may have problems that prevent it from working properly. Our team of expert HVAC contractors would be pleased to assist you with the heating repairs you require to get your system back in working order if your heating system appears to be having difficulties keeping your house warm or has stopped functioning altogether.
A Skilled Brooten Plumber
When something goes wrong with your home's plumbing system, it's important to contact your trusted local plumber as quickly as possible so you can receive the repairs you need to fix the problem. Plumbing problems, no matter how little, may frequently do more damage to your property than you realize, but with fast and expert plumbing repairs, you can address any damage that has already occurred and prevent more harm from developing.