Bathroom Remodeling Plumbing Specialists - Ready To Help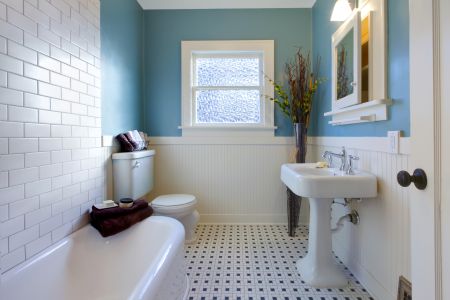 A bathroom remodeling project can be a great investment for your Glenwood area home, but forgetting to update your plumbing while you're updating everything else about your bathroom can be a big mistake. Your plumbing is one of the most important aspects of your bathroom space, and for quality bathroom remodeling plumbing solutions to make your remodeling project a success, Rapid Response Plumbing, Heating & Air is the local plumber for Glenwood you can trust to get the job done right.
Are you looking for a professional Glenwood plumber who can provide you with the bathroom remodeling plumbing you need to complete your remodeling project? If so, give our team of skilled professionals a call today and let us show you the kind of quality results that have helped make us the most trusted name in bathroom remodeling plumbing and kitchen remodeling plumbing services the area has to offer.
There are a number of plumbing upgrades that are easier to make during the bathroom remodeling process as opposed to afterward. Between inspecting for leaks and corrosion, replacing old galvanized pipes, or moving elements of your plumbing around, our team of skilled plumbers can help you accomplish your remodeling goals.
If you have any questions about our full line of bathroom remodeling plumbing services, or if you'd like to schedule an appointment for a consultation, give us a call today. Our team of experts is always standing by and would be happy to assist you in any way we can.
Plumbing For Guest & Main Baths
If your current guest or main bathroom setup just doesn't work for you anymore, our skilled plumbing pros are here to help. With our comprehensive bathroom remodeling plumbing services, our skilled plumbers can help you make the changes you want to your guest or main bathroom space in order to customize it to better suit your needs.
New Bathroom Plumbing Fixture Installation
If you're one of the many Glenwood homeowners out there that's in the market for new plumbing fixtures for your bathroom, whether yours have started to wear out, become outdated, or you're just looking for a bit of a design change, Rapid Response Plumbing, Heating & Air is the local plumber you can trust for all of your bathroom plumbing fixture installation needs. Give our team of experts a call today and let us help you find the right new fixtures for your bathroom space.