Glenwood Plumber & HVAC Contractor You Can Depend On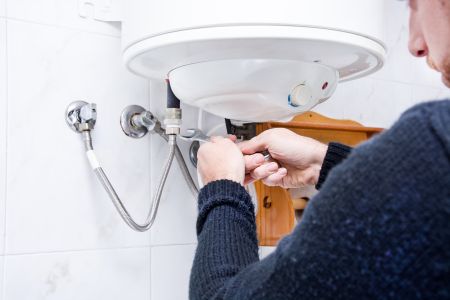 Your Glenwood home's plumbing system is without a doubt one of its most crucial components, so if you're looking for a qualified plumber you can rely on to give you the comprehensive services you need to keep your system in the finest condition possible, you've come to the right spot.
Rapid Response Plumbing, Heating & Air is the premier Glenwood plumber, and we're eager to help you with all of your plumbing service needs. Are you looking for a professional Glenwood plumber you can trust to help you with your home's plumbing service needs? If so, give our team of skilled professionals a call today, and let us show you the kind of quality results that have helped make us one of the most trusted names in high-quality plumbing services the area has to offer.
As the leading plumbers in Glenwood, we specialize in a wide range of high-quality services to meet just about every service requirement you can think of. Whether you're in need of plumbing services, drain cleaning, garbage disposals, AC tune-ups, or even professional heating repairs, our team of skilled professionals has the experience and expertise necessary to get the job done. If you have any questions about our full line of high-quality plumbing services, or if you would like to schedule an appointment for a consultation, give us a call today. Our team of experts is always standing by and would be happy to assist you in any way we can.
Glenwood Heating Repair Experts - When You Need Us
During the winter, your home's heating system receives a lot of use, and all of that wear means that problems and damages are more likely to arise. If your home's heating system has lately begun acting up, or if it just isn't keeping you warm, give our team of professional HVAC contractors a call now and let us offer you the heating repairs you require to keep your system functioning at peak efficiency.
A Great Plumber Serving Glenwood
It's essential to contact a dependable plumber as soon as something goes wrong with your home's plumbing system so you can receive the repairs required to address the issue. No matter how minor, plumbing issues may often result in greater harm to your house than you might initially realize. However, with quick, skilled plumbing repairs, you can both restore any damage already done and stop further damage from happening.