Kitchen Remodeling Plumbing Services To Customize Your Cooking Space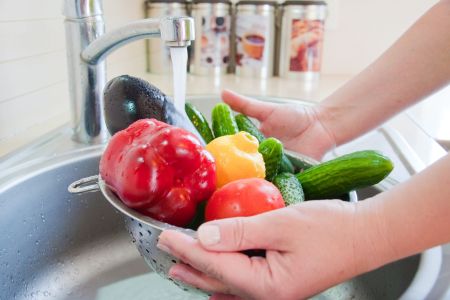 Anytime you make the decision to invest in a kitchen remodel for your Glenwood home, it's always a good idea to take care of your kitchen remodeling plumbing as well. The plumbing in your kitchen is an incredibly important part of its overall function, and the kitchen remodeling process is one of the best times to get in there, fix issues, or replace outdated parts. Here at Rapid Response Plumbing, Heating & Air, we're the premier plumber for Glenwood, and we'd be happy to assist with all of your kitchen remodeling plumbing needs. Are you looking for a professional Glenwood plumber to help with your kitchen remodeling plumbing needs? If so, give our team of skilled professionals a call today and let us show you the kind of quality results that have helped make us the most trusted name in plumbing for kitchen remodeling plumbing and garbage disposals the area has to offer.
Failing to update your kitchen plumbing along with the rest of your kitchen can be a costly mistake if one or more of your outdated elements breaks or ruptures at a later time. Taking the time now during your kitchen remodeling project to update your kitchen's plumbing can save you a great deal of time, money, and headache in the future. If you have any questions about our full line of kitchen remodeling plumbing services, or if you'd like to schedule an appointment for a consultation, give us a call today. Our team of experts is standing by and ready to help.
Kitchen Water Lines & Plumbing Fixtures Installer
If your current kitchen water lines and plumbing fixtures are out-of-date, damaged, or you're just looking to create a few aesthetic or functional changes, Rapid Response Plumbing, Heating & Air can provide you with comprehensive kitchen remodeling plumbing services you need to bring your vision to life. With our help, we can help you update and optimize your kitchen's water lines and fixtures to better fit your personal tastes and functional needs.
Kitchen Plumbing Repairs
Your kitchen plumbing is easily one of the more important elements of your home's entire plumbing system. Anytime there's an issue with one or more elements of your kitchen's plumbing system, it can bring things to a grinding halt around your house. If one or more aspects of your kitchen's plumbing system have been damaged, are getting a bit older, or you're just ready to make a change, give our kitchen plumbing repair experts a call today and let us provide you with the quality repairs and replacements you need to update your kitchen space.