Septic Tank & System Service By Pros You Can Trust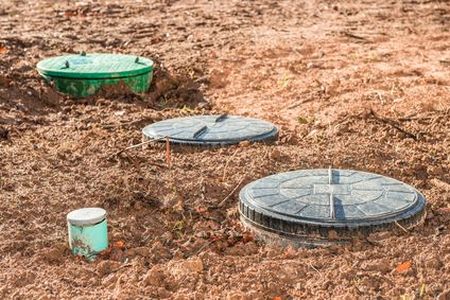 For Glenwood homes that don't have access to a municipal sewer system and waste treatment plant, a working septic system is indispensable for the removal of wastewater from your home. If your property's septic system hasn't been performing like it should lately, Rapid Response Plumbing, Heating & Air is the local plumber for Glenwood you can trust for all of your septic tank & system service needs. Are you looking for a professional Glenwood plumber you can trust with all of your septic tank & system service needs? If so, give our team of skilled professionals a call today and let us show you the kind of quality results that have helped make us the premier name in septic tank & system service and sewer line replacement the area has to offer.
Anytime your septic system isn't working properly, it can actually be a serious hazard to the safety of your property. In addition to being a serious biohazard, this can also result in wasted water, property damage, and reduced property values. With our septic tank & system services, our team of skilled professionals can help you diagnose and repair any issues that might spring up with your system, or help you prevent them from happening in the first place.
If you have any questions about our septic tank & system services, or if you'd like to schedule an appointment for a consultation, give us a call today. Our team of experts is always standing by and would be happy to assist you.
Septic Systems Specialist
In order to ensure your septic system continues to safely perform its function for your home, it's extremely important to ensure you have the right septic system specialist around to provide you with the various services you need. Here at Rapid Response Plumbing, Heating & Air, we're some of the most trusted septic system specialists serving the area, and you can always rely on us for fast and reliable service and results.
Septic System Maintenance
As anyone familiar with septic systems will tell you, these systems need to be flushed and inspected every so often, otherwise, you put your system at risk of developing some very serious issues. Most professionals will recommend you have your system inspected at least every 3 years, with some of the mechanical and electrical components being inspected every year. Staying on top of these small maintenance tasks will help to prevent major problems down the line, and help you avoid any nasty surprises.